The Mindfields programs and assessment tools have been based on many years of research at the University of Queensland and collaboration with schools across Australia.  
The Research Team 2015
Since 2003, the Mindfields Resources have been developed through the dedication, commitment and expertise of many people under the direction of Associate Annemaree Carroll with Dr Julie Bower. Each person has contributed in a unique way through their speciality fields to create an innovative and ground-breaking program that will help shape the trajectories of many children and young people. We thank each of them for their unique contributions, and make particularly mention of the ongoing support and interest of Professor Adrian Ashman and Dr Francene Hemingway.
The core Mindfields team for 2012 to 2015 are Associate Professor Annemaree Carroll, Dr Julie Bower and Dr Sasha Lynn.
Associate Professor Annemaree Carroll BSc (Hons), BEd, MEd, PhD Associate Professor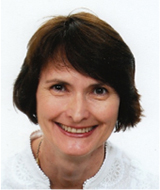 Dr Annemaree Carroll is the Director and Creator of the Mindfields Suite of Resources. She is an Associate Professor in the School of Education at The University of Queensland, Brisbane, Australia and is a registered psychologist and teacher. Over the past 20 years, her research activities have focused on the self-regulatory processes of adolescent behaviour and child and adolescent emotional and behavioural difficulties. She has been particularly concerned with developing innovative multimedia methods and strategies for enhancing the engagement and motivation of at-risk children and youth to bring about positive change in their lives and was Chief Investigator on federally funded grants to develop the innovative KooLKIDS and Mindfields programs. Associate Professor Annemaree Carroll is a researcher at the Science of Learning Research Centre at The University of Queensland, Australia.
Address: School of Education, The University of Queensland, Brisbane Q 4072, Australia. Email: [email protected]
Dr Julie Bower BVET PhD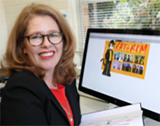 Dr Julie Bower is a Research Fellow examining the development of social connectedness and social and emotional wellbeing in young people in Australia. Julie has over 28 years experience in the education sector, 19 of those working with Associate Professor Carroll in research encompassing the development of evidence-based resources such as Mindfields and the CAT-RPM. Her research interests include, social and emotional wellbeing of adolescents and teachers, cognitive behavioural interventions, and strengths-based strategies for youth at-risk.
Address: School of Education, The University of Queensland, Brisbane Q 4072, Australia. Email: [email protected]
Dr Sasha Lynn DClinPsych, BPsych(Hons), MAPS
Dr Sasha Lynn is a registered psychologist and has both extensive clinical and research experience in working with, and advocating for children. Sasha has worked in a range of government and non-government organizations, and in private practice assisting children, adolescents, adults and families with a range of emotional and behavioural difficulties. She is currently working with Brisbane Catholic Education in a primary school counselling position, and has first-hand experience supporting at-risk students. Sasha has contributed extensively to the conceptualisation and development of the Mindfields High School Program and the KoolKIDS program. She has also developed the CALMKIDS program, under the guidance of Dr Annemaree Carroll.
Address: School of Education, The University of Queensland, Brisbane Q 4072, Australia. Email: [email protected]